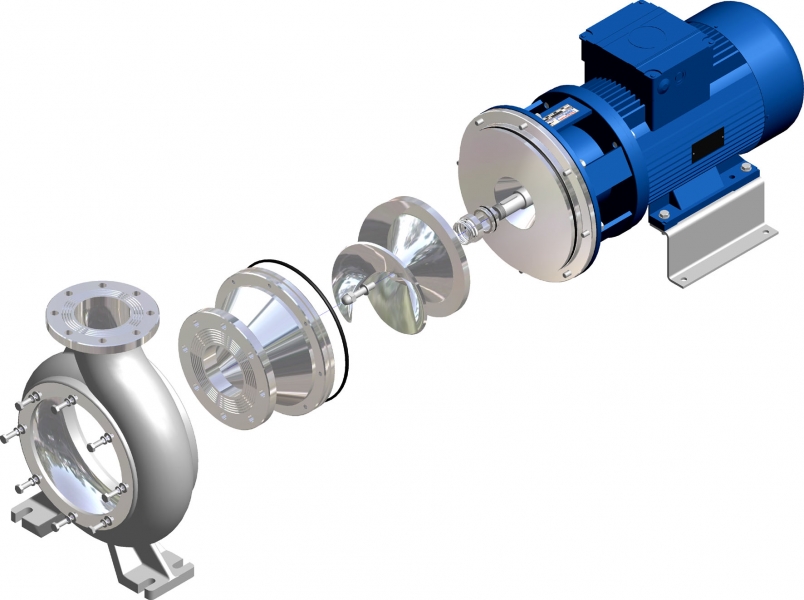 ZCD
All stainless steel pumps (AISI 304/316) are used in the food, chemical and pharmaceutical industries. 
Suitable for gentle pumping fruits and vegetables with water (pumping fish, olives, potatoes).
Technical informations
Lifting products containing solid particles in a ratio 60 % of elements and 40 % solution to viscosity of 1500 mPa. 
Standard connections DIN 11851 or UNI 2277 (flange). 
Why the ZCD? Because it can be used to pump large volumes (up to 1200 m3 per hour) together with large solids (70 mm).
Delivery height: 30 m 
Viscosity max: 1500 mPa
For download files you need to login
Login