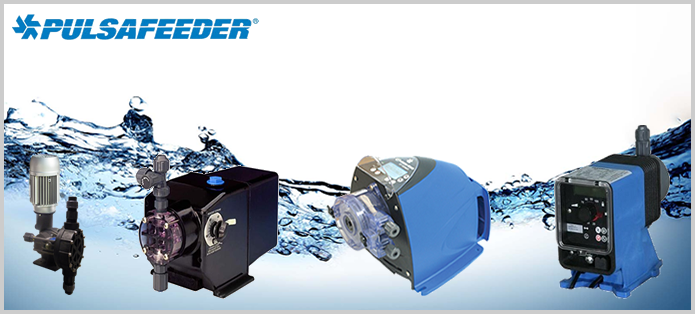 Pulsafeeder - Commercial products
Pulsafeeder's products provide solutions for practically unlimited applications and markets.
Products include:
- electronic diaphragm dosing pumps,
- peristaltic dosing pumps,
- mechanical membrane pumps,
- microprocessor control devices for water treatment,
- pre-installed systems,
- accessories.
 
These include brands such as Pulsatron, Chem-Tech, Mec-O-Matic, MicroTrac, MicroVision and many others.
The use:
- in agriculture - injection of fertilizers, insecticides
- in the chemical and petrochemical industries
- in the food industry - breweries, distilleries, animal feed, winemaking
- mining
- mixing of fabies
- pharmaceutical industry
- pool and spa applications - chlorination, pH control and others
- paper industry - injection of bleach, coloring
- treatment waste water
Technical informations
For download files you need to login
Login