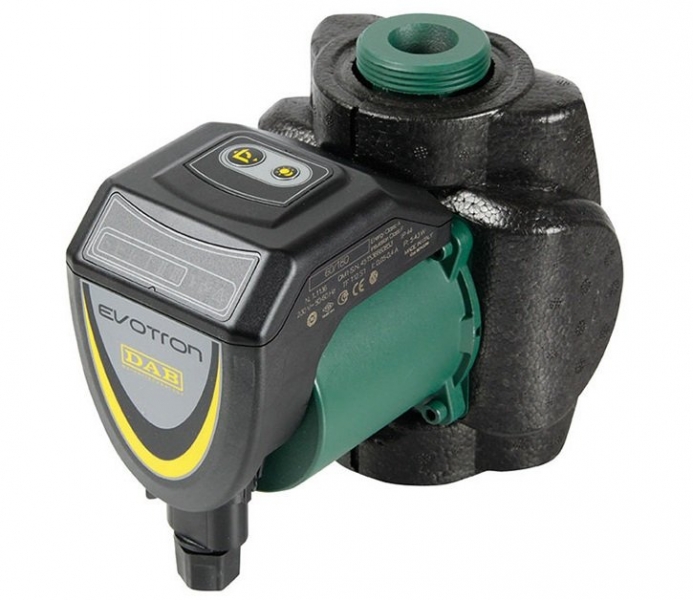 EVOTRON / EVOTRON SOL / EVOTRON SAN
Electronic circulators with synchronous permanent magnet motor and frequency inverter.
The EVOTRON / EVOTRON SOL circulator pump (SOL-for solar panels and geothermal systems) EVOTRON SAN (SAN-hygienic / drinking water) ensures high efficiency in all applications and delivers significant energy savings. For this reason, the range of circulating pumps is in line with the European Directive 2009/125 / Erp EC (formerly EuP) and also meets the Energy Efficiency Index (EEI ≤ 0.23).
The pump contains an electronic device for detecting system pressure changes and automatically adjusts power, ensuring maximum efficiency with minimal power consumption. Simple set-up thanks to a control panel with a display that shows the selected mode of operation. Optimized night-time power consumption (SMART SLEEP function). It comes with an insulating cover and a special connector that allows a simple and fast electrical connection.
Medium: clean without mechanical impurities and mineral oils, non-viscous, chemically neutral, water with max. 30% glycol content (SAN version - pure water)
Use: heating, cooling
Technical informations
For download files you need to login
Login