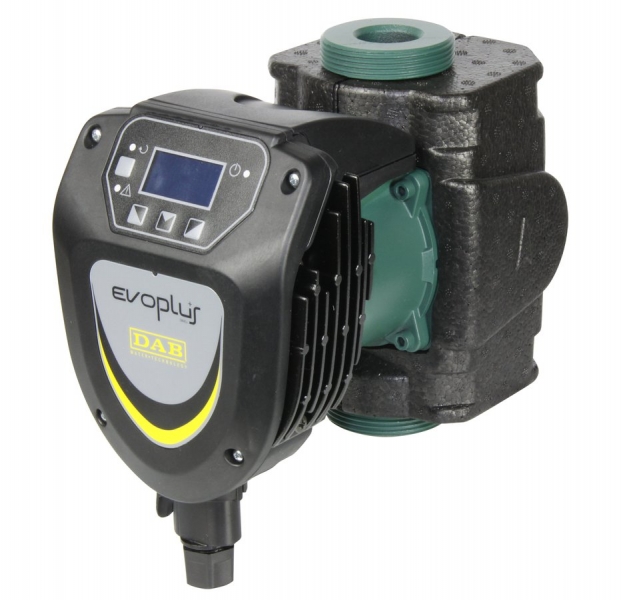 EVOPLUS SMALL/ EVOPLUS SMALL SAN
EVOPLUS SMALL / EVOPLUS SMALL SAN (San-sanitary / drinking water) circulating electronically controlled pumps for use in heating and cooling systems.
The pump has a synchronous permanent magnet motor controlled by a frequency converter. Thanks to these features, the EVOPLUS Electronic Pump Series complies with the European Directive 2009/125 / Erp EC (formerly EuP) to meet the Energy Efficiency Index (EEI ≤ 0.23).
The electronic circulator system monitors all changes to the hydraulic parameters of the heating system and automatically adjusts the pump's performance to such changes to maintain the full functionality of the heating system with minimal energy requirements for the transport of the heating / cooling medium.
The EVOPLUS pump series can also be supplied in the TWIN version (one flange and two pumps, see download catalog)
Medium: clean without mechanical impurities and mineral oils, non-viscous, chemically neutral, water with max. 30% glycol content (SAN version - pure water)
Use: heating, cooling
Technical informations
The product is in compliance with EU standards: EN 61800-3, EN60335-1, EN60335-2-51
For download files you need to login
Login